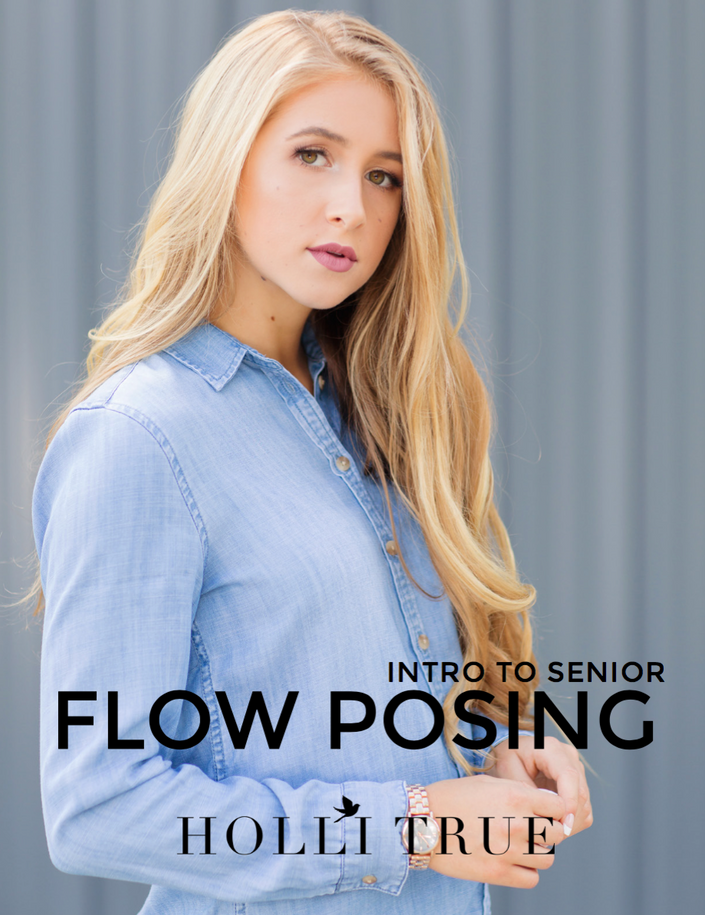 Intro to Flow Posing
Our thank you FREEBIE for joining our Educational Mailing List!
Flow Posing is something I implement with every client, during every senior session. By making small, subtle adjustments to the pose, angle and crop, the result is a wide variety of images with minimal movement need- ed. What started as a way for me to make better use of small, limited spaces has evolved into how I approach every session. Flow Posing allows me to keep my camera settings exactly the same for a prolonged amount of time, this means less time spent fiddling with camera and more time focusing on engaging my client. This has helped me to define my style and become much more efficient with utilizing my locations, in less time.
Your Instructor

Holli True is a high school senior portrait photographer based in Eugene, Oregon. She has specialized in seniors for over seven years, building a genuine brand on the foundation of Young & Free. As industry educator, Holli loves nothing more than connecting with other photographers from all over the world, sharing her passion and simplistic approach to senior photography and business. She hosts multiple sold-out workshops in Oregon each year and speaks at well-known photography conferences around the US, including Click Away and Conference 12. She offers a variety of online learning opportunities with an Online Workshop (Photographing High School Seniors) and Breakout (The Beauty of Simplicity) with Clickin Moms, as well as through her online community, Holli True Education.